Getting Started – New Bowler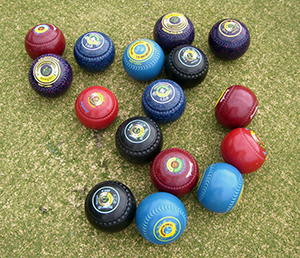 As a new bowler it will cost you nothing to try the game at Mornington Civic. The Club has bowls that you can borrow and all we ask is that you wear flat soled shoes to protect our greens. We will give you free coaching to introduce you to the game and help you get started.
Lawn bowls is a challenging sport for young and old and is one of the most inexpensive sports around.  Once you become a Member you can play at any Club throughout Australia and the world.  The level of competition you want to participate in is up to you.  Once you are proficient and get the go ahead from the coach, you can begin to play social bowls (see below).  Barefoot Bowls is a good and fun introduction to the game during the Summer months.   Why not give it a try and call us for more information.
Social Bowls
Affiliated Bowlers  – Visitors Welcome – Green Fees – $8.00 – Phone (03) 5975 7434 for a game
SATURDAY – 11.00AM Start       (Non Pennant Season – Mufti),    (Pennant Season – Uniform)
TUESDAY – 11.00AM Start           (Non Pennant Season – Mufti),     Bring or buy lunch
WEDNESDAY – 6.00PM Start     Twilight October to April – Mufti       Dinner 7.30PM
THURSDAY – 11.00AM Start      Mufti all year,    Bring or buy lunch
Barefoot Bowls
Greens Open for Barefoot Bowlers 2017-18  –  FRIDAY – December to March  5.30PM to 8.30PM
Try lawn bowls
Everybody welcome
Bowls provided
Green Fees – $5.00 P/P
Sausage Sizzle
Bar Open – Drinks at Club prices
Join in the meat raffle – Win your next dinner